Experience with off grid solar PV systems: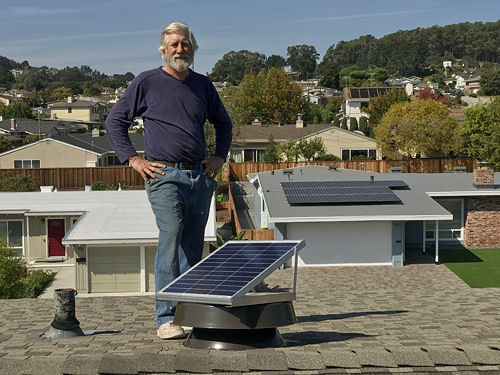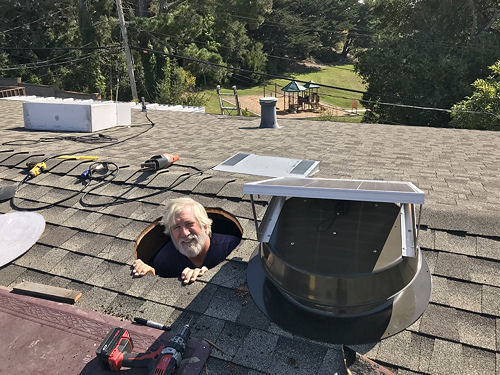 Steve's Off Grid Vacation Trailer
with LED lighting powered by PV panel on roof and 12 volt deep cycle battery.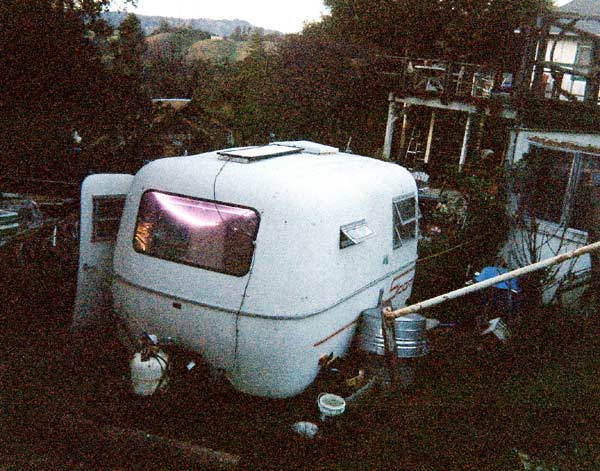 A Friend's High Tech Camper Trailer - in daily use. See link: www.thislittlecamper.com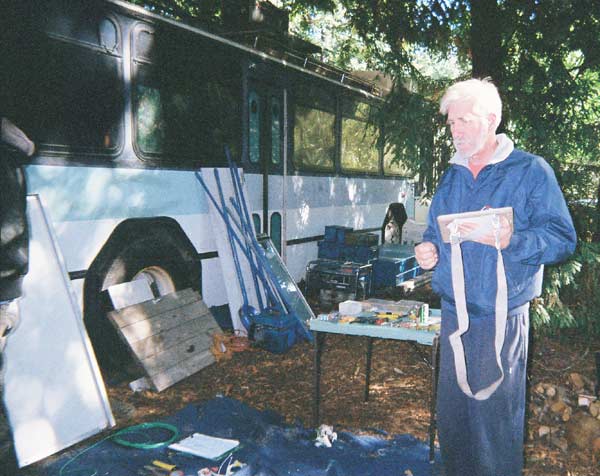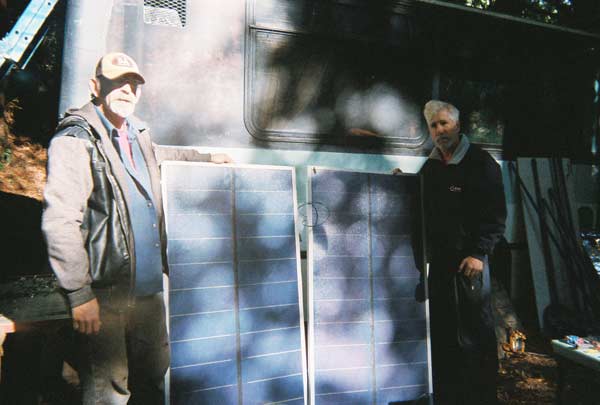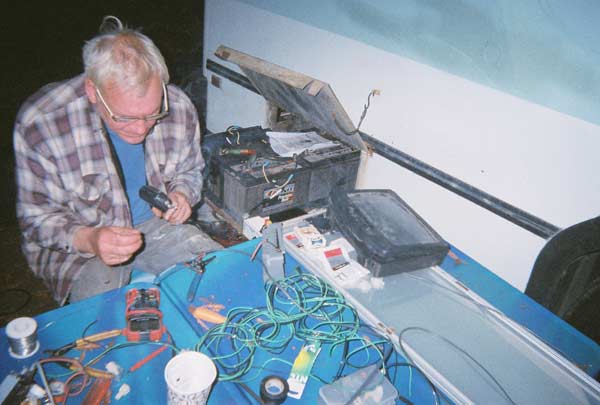 Solar vented storage shed.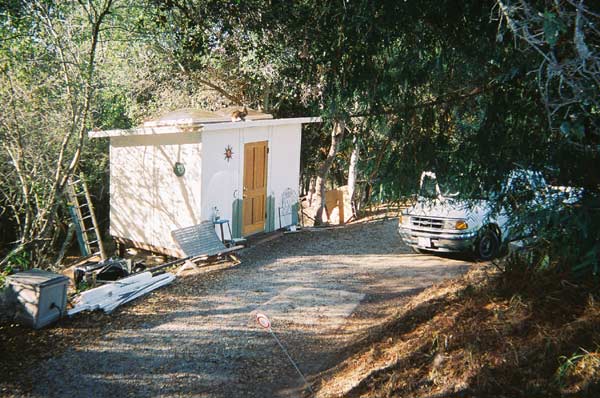 $50 dollar solar fan:
Natural lighting paired with low cost solar ventilation keeps storage shed comfortably cool.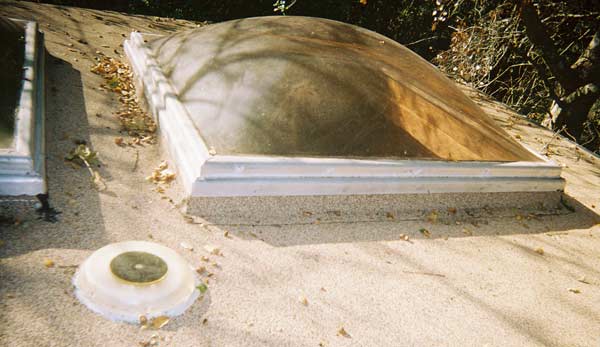 Interior view of underside of solar fan.
A rechargeable battery continues to power fan past hours of prime solar exposure.